Május közepéig biztosan nem lesz PGA verseny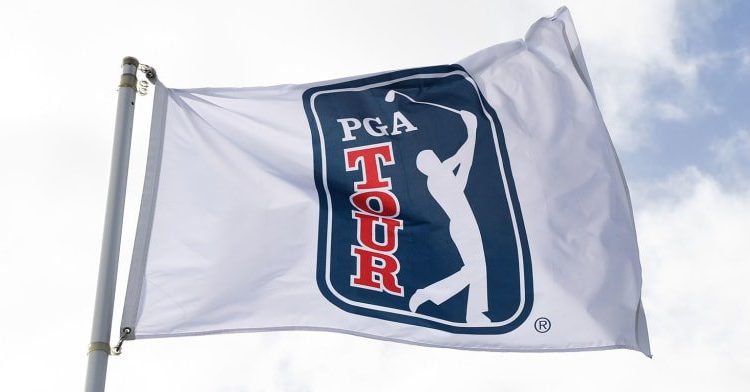 A koronavírus terjedésére tekinttel, a The Players első fordulója után lavinaszerűen törli vagy halasztja a PGA elkövetkezendő versenyeit. A tour biztosa, Jay Monahan keddi bejentése nyomán már bizonyos, hogy a május 7-re tervezett AT & T Byron Nelson versennyel bezárólag egyelőre hét fordulót töröl, az év első két major bajnoksága, az áprilisi Masters Tournament, és a májusi PGA Championship pedig későbbi időpontban kerül megrendezésre.
Hasonló korlátozásokat vezettek be a PGA TOUR Champions, a Korn Ferry Tour, a PGA TOUR Latinoamérica és a kanadai Mackenzie Tour, valamint a PGA TOUR Series China versenysorozatokban is, melyet az alábbi táblázatban követhetjük nyomon.
Forrás: www.pgatour.com
PGA TOUR
March 9-15
THE PLAYERS Championship
Cancelled
March 16-22
Valspar Championship
Cancelled
March 23-29
WGC-Dell Technologies Match Play
Cancelled
Corales Puntacana Resort & Club Championship
Postponed
March 30-April 5
Valero Texas Open
Cancelled
April 6-12
Masters Tournament
Postponed
April 13-19
RBC Heritage
Cancelled
April 20-26
Zurich Classic of New Orleans
Cancelled
April 27-May 3
Wells Fargo Championship
Cancelled
May 4-10
AT&T Byron Nelson
Cancelled
May 11-17
PGA Championship
Postponed
---
PGA TOUR Champions
March 23-29
Rapiscan Systems Classic
Postponed
April 13-19
Mitsubishi Electric Classic
Cancelled
April 27-3
Insperity Invitational
Cancelled
May 4-10
Regions Tradition
Rescheduled (Sept. 21-27)
June 8-14
Mastercard Japan Championship
Cancelled
---
Korn Ferry Tour
March 16-22
Chitimacha Louisiana Open presented by MISTRAS
Cancelled
March 23-29
Lake Charles Championship
Cancelled
March 30-April 5
Savannah Golf Championship
Postponed
April 13-19
Veritex Bank Championship
Cancelled
April 20-26
Huntsville Championship
Cancelled
April 27-3
Simmons Bank Open for the Snedeker Foundation
Cancelled
May 4-10
KC Golf Classic
Cancelled
May 11-17
Visit Knoxville Open
Postponed
---
PGA TOUR Latinoamérica
March 23-29
Buenos Aires Championship
Postponed
March 30-April 5
Termas de Rio Hondo Invitational
Postponed
April 13-19
89th Abierto OSDE del Centro
Postponed
April 20-26
94th Itau Abierto de Chile
Postponed
May 4-10
Puerto Plata Open
Postponed
---
Mackenzie Tour – PGA TOUR Canada
March 23-27
Qualifying Tournament (California)
Postponed
March 30-April 3
Qualifying Tournament (Arizona)
Postponed
April 12-17
Qualifying Tournament (Florida)
Postponed
April 26-May 1
Qualifying Tournament (Canada)
Postponed
---
PGA TOUR Series China
February 25-28
Qualifying Tournament (China, then moved to Indonesia)
Postponed
March 3-6
Qualifying Tournament (Thailand)
Postponed
March 23-29
Sanya Championship
Postponed
March 30-April 5
Chongqing Championship
Postponed
April 13-19
Guangzhou Open
Postponed
May 4-10
Clearwater Bay Open
Postponed